SURF CURSE @ THE FONDA THEATRE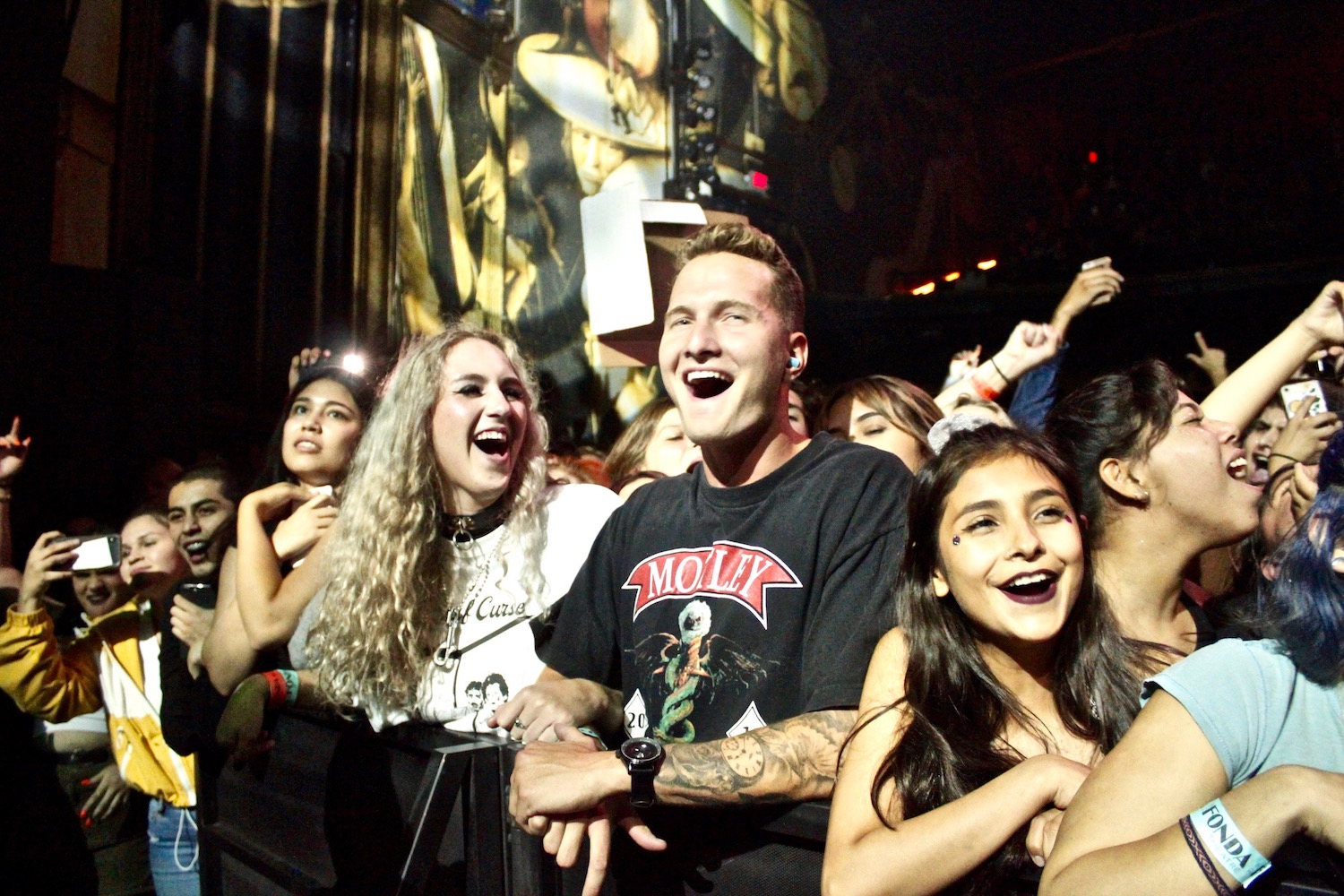 Photos by Bailey McDaniel
Surf Curse was back in Los Angeles to uplift spirits and bodies at the Fonda in support of their third album, Heaven Surrounds You.
Lead guitarist Jacob Rubeck thanked the sold out room, commenting on our wildly positive energy and how grateful the band was to share the space with us. Drummer/vocalist/what doesn't he do? Nick Rattigan got his workout in flanked by a band that completed what was to be a memorable evening. In the pit, we were surrounded by flailing limbs, feet in the air, and lots and lots of sweat. Security was constantly catching people as they made their way to the barricade.
Surf Curse arises again at Tropicalia November 10th.