FYF 2017 @ EXPOSITION PARK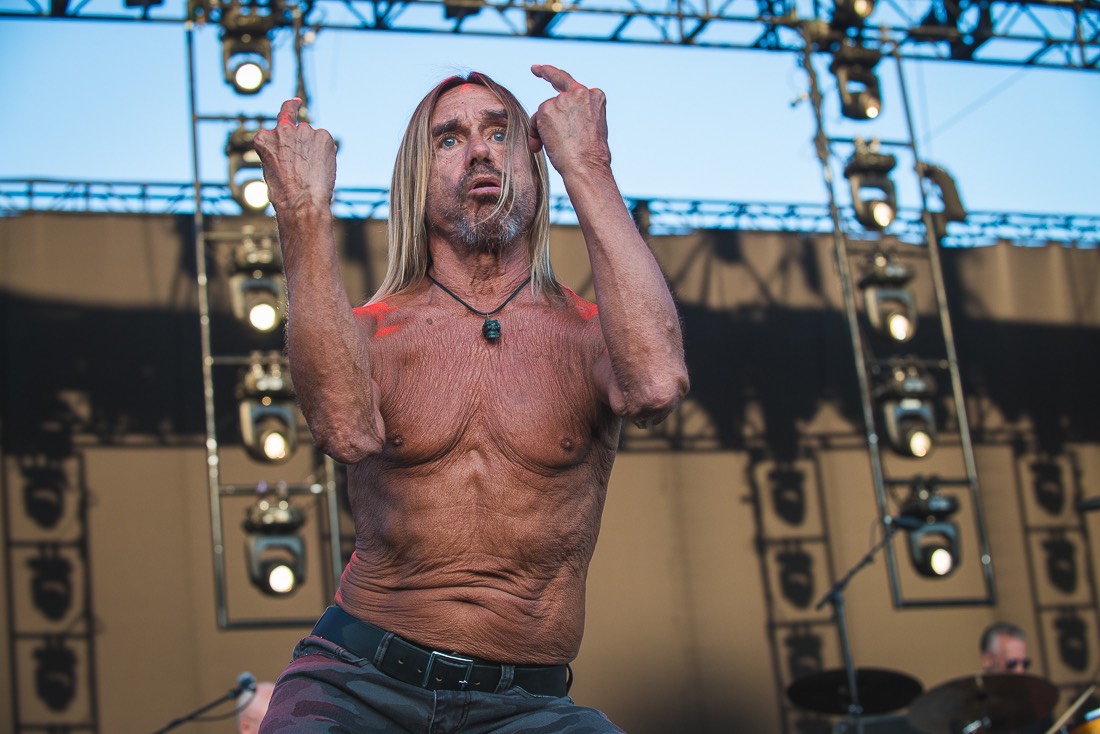 Photos by Stephanie Port Words by Zach Bilson.
From its considerately delayed Friday start (for those of us rushing over from our day jobs) to Nine Inch Nails' adrenaline-pumping Sunday night slot, this year's FYF used Exposition Park to house a music festival designed for fans of fests, by fans of fests. This time, three days.
Water bottles were handed out to the thirsty masses in line, and inside they were greeted by food from hip vegan joint Sage, the Coachella-popularized Spicy Pie, and Roy Choi's Kogi, among others. And early attendees were rewarded with a bit of a choose-your-own-adventure game: sit back for summery sets from bands like Beach Fossils and Big Thief, or dance the afternoon into the evening with expert selectors like DJ Harvey and Young Marco.
This year's FYF could also be called "Fuck Yeah Females!" as it was heavy on exceptional talent like Missy Elliott, Bjork, Solange, Angel Olsen, Erykah Badu, Cherry Glazerr, Princess Nokia, Black Madonna, Kehlani and more. Can't say that about too many festivals.
The festival's stages being spread around the park's coliseum provided room for some great Instagram shots on the walkway – like a cardboard cutout of FYF mainstay Mac DeMarco, whose Sunday crowd neared headliner status – but it also worked wonders for dampening the sound bleed that plagues fests.
Frank Ocean's highly-anticipated set leaned heavily on the ambience of Blonde and his recent singles – while the man himself seemed as tenacious and uncomfortable in the spotlight as ever, his sea of adoring fans got the intimate experience they had been waiting years for.
Fellow headliner Bjork, meanwhile, brought along a 24-piece orchestra and electronic genre-destroyer Arca, who played his own DJ-set-cum-performance-piece the next night. Along with Solange's beautifully choreographed dance routines (watching a massive ensemble boogie in lock step while playing "For Us" was a weekend highlight) and Slowdive's dynamic light show, these felt like sets better suited for a theatre or a concert hall, but as far as festivals go, this was as close as you could get.
Of course, Linkin Park singer Chester Bennington's untimely death hung heavy over the festival – judging by the crowd's average age, many of them grew up on his music. FYF returning champs Run The Jewels paid tribute to him with somber track "Down," prompting phones and lighters to rise up high. But RTJ member El-P reminded us that there was a lot of strife going on in the outside world, their shows are meant to be places for the best people to come together and have a good time.
And lo and behold, at FYF 2017, there was a deficit of ambulance-bound stretchers, and a surplus of smiles from excited show-goers. Next year will be the fest's fifteenth year – with its recent trajectory, you can bet they'll pull out all the stops to make it the best FYF yet.