A new No Age record called Everything In Between is coming out September 28 on Sup Pop.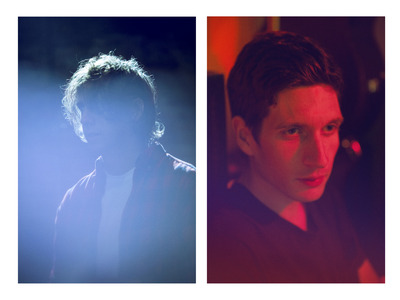 The tracklist:
1. Life Prowler
2. Glitter
3. Fever Dreaming
4. Depletion
5. Common Heat
6. Skinned
7. Katerpillar
8. Valley Hump Crash
9. Sorts
10. Dusted
11. Positive Amputation
12. Shred and Trascend
13. Chem Trails
Here are the best words extracted from the press release:
Los Angeles
Spunt and Randy
glowing talismans
clubhouse
art-life/music-life
fertilized a purple patch
enthusiastic notice
"Best Recording Packaging"
sweaty
abroad.
evolution.
lives
welded
ruptures and triumphs;
banged and bruised, yet better off
weird-out
Melody
howling
grazes,
skree
all vital
of
—Daiana Feuer